The Journey to Becoming Senegal's First Pediatric Orthopedic Surgeon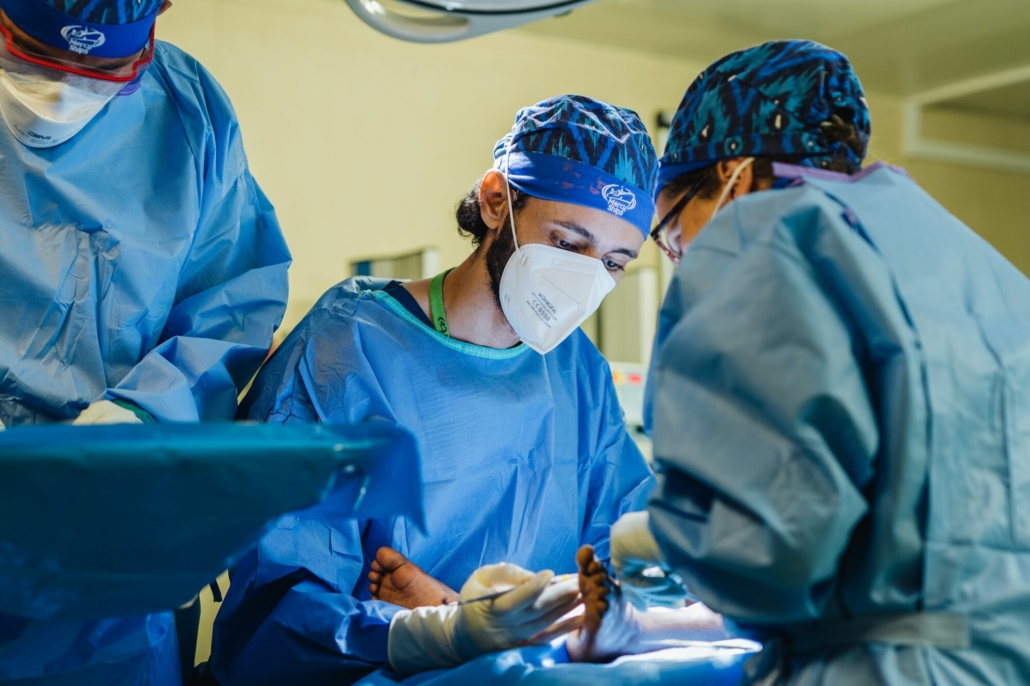 In Senegal, a nation of over 16 million people, there is currently not a single children's orthopedic surgeon.
It's a need that's immense – and immediate. Without a local specialist, children with lower limb conditions in Senegal must wait for a doctor from another country to visit.
The lack of in-country children's orthopedic surgeons means that bone conditions can take a long time to be treated, if at all. These conditions can lead to severe disability and drastically affect a child's quality of life. Such bone conditions include clubfoot.
Clubfoot is a condition that describes when a baby is born with a foot that has been turned in or under. The tendons that connect the leg muscles to the foot are short and tight, causing the foot to turn inward. A condition like clubfoot makes walking difficult or impossible for a child. As a result, going to school and getting an education is often out of the question.
If addressed, clubfoot can often be repaired over time – but that relies on a child being able to access an orthopedic expert.
In the majority of cases in Senegal, children and their families have no option beyond waiting for a visiting specialized orthopedic surgeon, often from a non-governmental organization.
This has long been the situation – but Dr. Mohamed Sabounji, of Aristide Le Dantec Hospital in Dakar, Senegal, is working to change this.
While he was studying his pediatric surgery residency in Senegal, Dr. Sabounji saw the tremendous gap in healthcare access firsthand.
After seeing the number of children that needed help, he started to wonder: how much suffering could be alleviated if he could treat these cases himself?
This question made way for a new dream – and right now, Dr. Sabounji is on the path to becoming the first pediatric orthopedic surgeon in Senegal.
The Ponseti Method
Dr. Sabounji's focus on clubfoot treatment began back in 2019 during in his third year of residency in Senegal. He received training from Mercy Ships on the Ponseti method, a widely practiced technique for treating clubfoot in infants.
Less costly and invasive than surgery, the Ponseti method is the gold standard in clubfoot correction.
"We put children in plaster cast and they're in cast for a week, and then you take the plaster off, and you manipulate the foot further around, put another plaster on, and then take it a bit further, so over several weeks, you get the correction," said Mercy Ships volunteer orthopedic surgeon Dr. Rachel Buckingham.
The training changed Dr Sabounji's perspective: "It was a life-changing experience, both personally and professionally."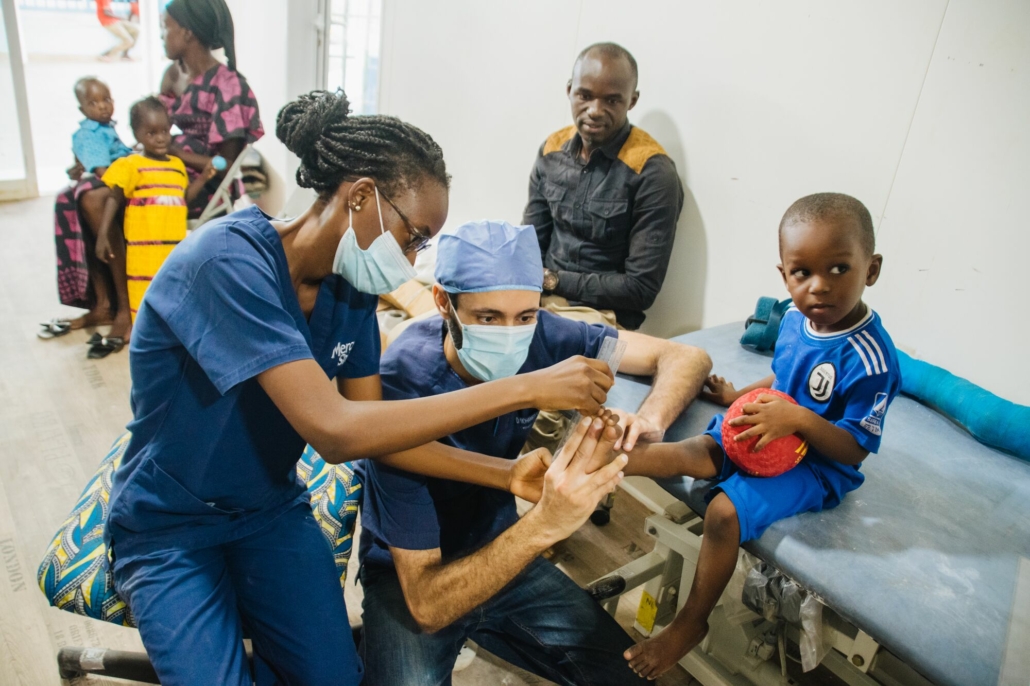 Developing an In-Country Clinic
Dr. Sabounji partnered with Mercy Ships to develop a clinic devoted to treating clubfoot in young children, free of charge. Over the course of five months, he treated 18 young patients, watching cast changes and rehab exercises gradually correct their twisted feet until they could walk with ease.
In 2020, the Africa Mercy®, one of Mercy Ships' hospital vessels, left Senegal earlier than anticipated due to the COVID-19 pandemic. Dr. Sabounji made the decision to continue operating the clinic throughout the coming months, building it into an impactful resource for the community.
"We upgraded our skills and we've become good clubfoot treatment providers, so now, we have a busy clinic," he said. "We treat over 50 cases a year."
Clubfoot
Conditions such as clubfoot are less common in higher-income countries, where there is a lower likelihood of vitamin D deficiency, and easier access to healthcare professionals in pregnancy and birth to identify potential issues.
"If it does happen, it's picked up much, much earlier, and treated with medication. We also use different surgical techniques for very mild deformities just to correct them very early on, before they ever get to the stage we see here in Senegal," said Dr. Rachel Buckingham, Mercy Ships volunteer orthopedic surgeon.
Lasting Impact
When the Africa Mercy returned to Senegal in early 2022, Dr. Sabounji resumed his mentorship. This time, he worked with Dr. Buckingham to perform tibialis anterior tendon transfer, a surgery to correct common clubfoot relapses.
"I got really lucky to be in the mentorship because it allowed me to be part of the whole treatment of clubfoot, from the casting to the relapses," he said.  "I was afforded ample opportunity to develop my operative independence for this procedure and get the training I need to improve my competence and my confidence, too."
Dr. Sabounji has now brought all this experience to his clinic, honing his craft on his way to becoming Senegal's first pediatric orthopedic surgeon.
He dreams of a future where children with a treatable condition will be able to access care immediately instead of waiting years – and he's already making that dream come true.
"I feel I have become a better surgeon," Dr. Sabounji said of his mentorship. "I can confirm this experience surpassed all my hopes and expectations.""
Read more stories of Medical Capacity Building to learn how Mercy Ships works to strengthen healthcare systems, and how your support can promote access to safer surgery for years to come.